A Norfolk-based skip hire company has chosen Finlay Plant Southern as its trusted partner to deliver a highly productive and convenient mobile waste recovery solution to power through volumes of material on site.
Carl Bird Skip Hire, based in North Walsham, has worked closely with Finlay Plant Southern - part of the Finlay Group of companies - since 1991 and throughout that time the company has purchased four Terex Finlay machines.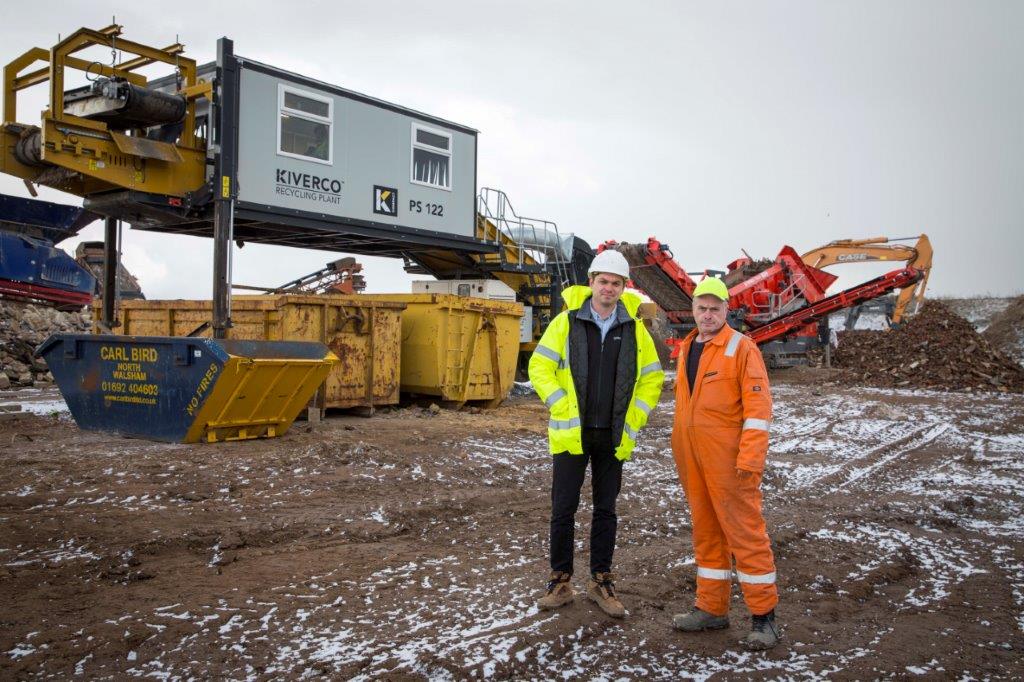 Now the family-run business has teamed up with Finlay Plant Southern for a new venture – introducing a Kiverco PS122 Picking Line to its site for a two-week hire period.
The compact Kiverco PS122 Picking Line immediately made an impact after being delivered and set-up on site ready for use in just hours by the Finlay Group.
The machine – which is fitted with an overband magnet to recover ferrous metals – was fed with Carl Bird Skip Hire's on-site Terex Finlay 883+, enabling the four-man picking line team to clean up thousands of tonnes of contaminated hardcore, recovering wood and plastics, as well as clean stone.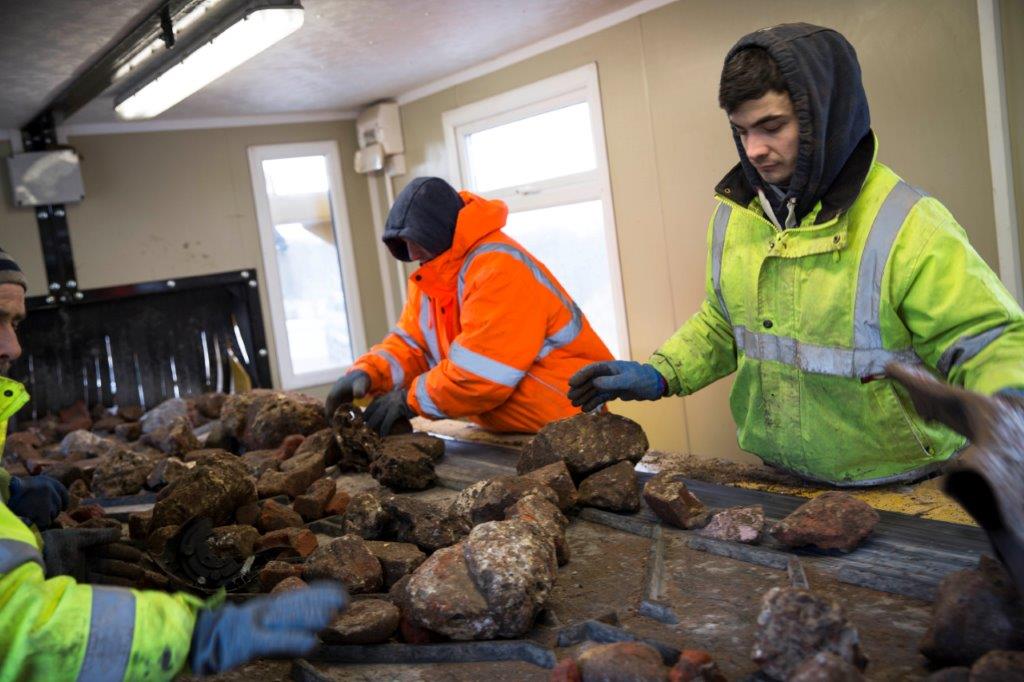 Carl Bird, managing director of Carl Bird Skip Hire, was impressed with the performance of the Kiverco PS122 Picking Line and plans to re-introduce it again this year.
"The beauty of the plant was that it was delivered in the morning and was up and running within two to three hours. It's done a brilliant job. We didn't even run it every day and it still processed a 4,000 tonne stockpile. We'll definitely be having it out on hire again soon as it's helping us to achieve our aim of zero per cent to landfill."
The Finlay Group became a licensed hire specialist for the recycling plant company in England and Wales last year.
Chris Bell, of Finlay Plant Southern, said:
"The Kiverco PS122 offers best-in-class set-up simplicity, safety and environmental protections as well as maximising operator comfort, with the insulted cabin boasting PVC windows and doors. It also features a 1.2-metre-wide, adjustable speed picking belt to best suit the waste material and recovery required. It's great to see the Kiverco PS122 Picking line bringing so many benefits to Carl and his team. Because they already have the Terex Finlay 883+ on site, which is used to screen hardcore, it makes it even easier for them."
Established 38 years ago and now employing 22 people, Carl Bird Skip Hire offers eight-wheel tippers and an extensive portfolio of skips available for hire, including 25 to 40-yard roll-on roll-off skips and 6 to 18-yard skips.
The company also sells a vast range of aggregates such as crushed concrete and brick, type 1 granite, screened topsoil and sand.
Carl Bird continued:
"We couldn't ask for a better relationship with Finlay Plant Southern. Their service and back-up are unmatched and the machines they specify are top-class. In 1991 we bought a Terex Finlay 520, 27 years later it is still going strong and is an important player in our fleet."