A Cheshire- based waste management company has opted for Kiverco plant since the appointment of the Finlay Group as a licensed hirer. Henshaws of Macclesfields has specified the Kiverco PS122 Picking Station for their 16-acre site along with a Terex Finlay 883+ heavy duty screener.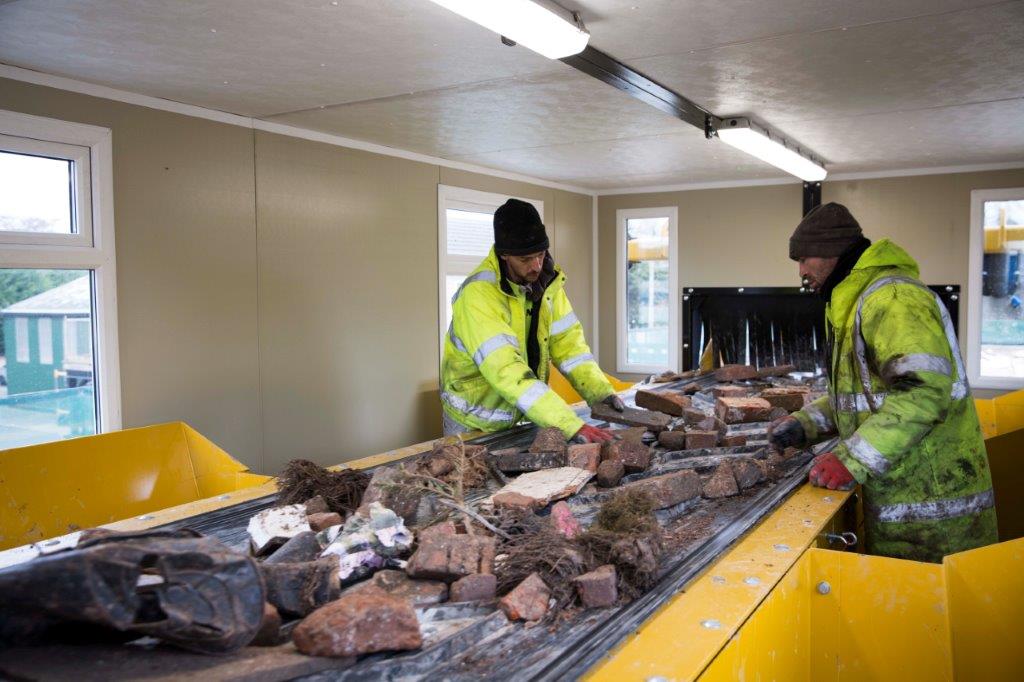 One of the leading waste recycling operators in the North West, family-run Henshaws employs over 70 staff and also offers plant and skip hire, aggregates, scrap car and metal recycling as well as tipping facilities. The new mobile picking station replaced an old static station and has been fitted with an overband magnetic module so that it can recover ferrous metals. It is fed by the Terex Finlay 883+ and processes material into three different sizes, -25mm, 25-100mm, which is then processed by a density separator to give a clean fraction of stone – and an oversize that is fed to the picking station. A four-man picking line removes wood, plastic and cardboard – which go for recycling – whilst the heavy material is crushed and sold to customers. James Henshaw is Transport Manager at the firm and is pleased with the solution provided by Finlay Central, who worked in conjunction with Henshaws to specify the ideal set up for the site:
The Kiverco PS122 came to site and was set up in no time at all. It's incredibly easy to use and we are really impressed with it. As ever, the Terex Finlay 883+ doesn't disappoint either. We've had them in the past and they're just a great machine. Together, the two machines provide us with an optimum solution.
Both units will be joining the company's extensive hire fleet and James is looking forward to getting them hired out now that they've settled in.
The high-performance 883+ heavy duty screener is designed to work after a primary crusher or on its own as a frontline tracked mobile screening machine. It has the capacity to process material at a rate of up to 500 tonnes per hour and is ideal for quarrying, recycling and demolition debris, as well as sand, gravel, coal and aggregates.
Offering the benefits of a high performance stationary plant, the mobile Kiverco PS122 picking station combines manual sorting, magnetic and air separation in one compact unit.
Together the units provide a productive and efficient combination for Henshaws.