Are you thinking of investing in a robust Picking Station? Look no further. The experts at Kiverco are proud to announce that the PS122 four-bay picking station is available for IMMEDIATE sale, letting you reap the benefits of modular recycling without delay!
Here at Kiverco, we understand the challenges currently faced by professionals working in recycling, material processing and municipal waste management. We're here to transform these tasks with the PS122 Picking Station, now in stock for RAPID delivery. Just get in touch with our sales team today to get a quote!
The benefits of modular recycling are various, and the extremely versatile PS122 pledges to transform your approach to waste processing. So - why should your business consider a recycling solution from Kiverco? It's all about the Kiverco guarantee:
● Guaranteed performance
● Guaranteed throughput
● Guaranteed reliability
● Guaranteed return on investment
Kiverco has a number of these units for sale with the following specification:
● 60kva generator power
● 15kW fan blower
● Overband magnet
● 4 bays/bins
● Enclosed cabin
● Site axle
The Benefits of the Kiverco PS122 Picking Station
● Produces Clean Product - With the integrated air separation option.
● Recovers Ferrous Metals - With the integrated magnetic separation option.
● 4 Bay Sorting - Recovers clean stone, wood, paper, plastics, card or other recyclable materials at the option of the operator.
● Adjustable Belt Speed - 1200 mm wide picking belt adjustable to suit waste material and desired recovery required.
● Rapid Set Up & Transport Capability - The hydraulic jack leg support system offers safe and rapid set up and transport capability on or off-site. Quick set-up time, with basic tools.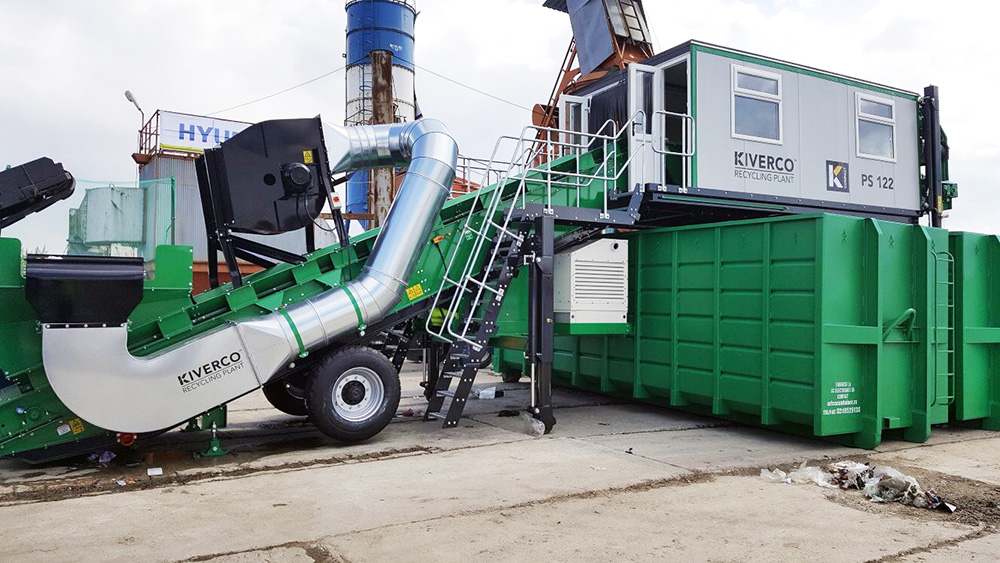 Get Started with Kiverco Today!
Kiverco are currently offering a number of PS122 Picking Stations for quick delivery. To find out more about this product and to enquire around pricing, please contact our sales team or reach out to our Sales Director, Con Gallagher, directly via con.gallagher@kiverco.com. Alternatively, browse our full range of modular recycling products here!