Kiverco recently had the opportunity to carry out a working demonstration of the new Kiverco Compact plant at the recent JCB Waste & Recycling Event and what a success!
With more than 400 guests attending the two-day event at JCB's World Headquarters in Rocester, Staffordshire, Kiverco demonstrated the capability of this new Compact plant processing C&D material, while working alongside JCB's new products such as the Hydradig Wastemaster and the JCB Teleskid.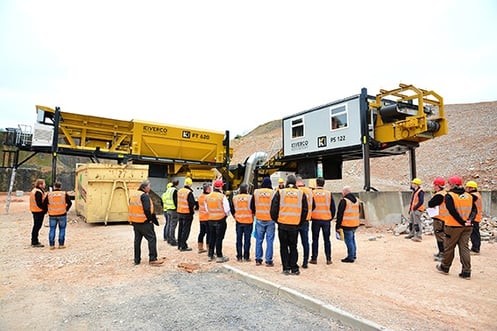 Guests at the two-day event could immediately see the benefits of Kiverco's new Compact plant, which has all of the qualities and strength of a stationary plant with the features of a mobile one, such as fast on-site set up. They were especially impressed that a plant with this level of waste processing capacity could be located on such a small footprint, making it ideal for operators located in inner city sites where space is at a premium. This means operators no longer have to compromise their waste processing capability by using unsuitable mobile equipment. With the plant's easy set up and heavy duty build, Kiverco Compact now offers a new way to handle waste. The new JCB products, designed for the waste and recycling industry, more than complement the Kiverco Compact plant range.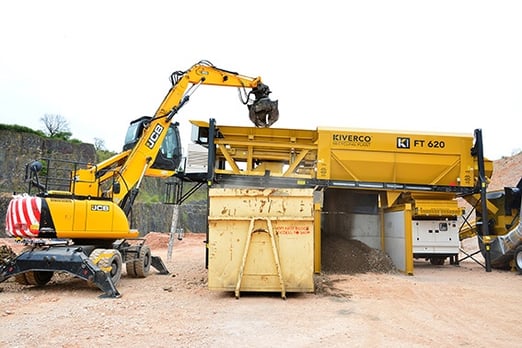 The JCB Teleskid is the world's first skid steer and compact track loader with a telescopic boom. The machine can reach 60% further forward and 8% higher than any other skid steer on the waste and recycling sectors. Operators were able to see the benefits of using such a maneuverable machine in this type of application.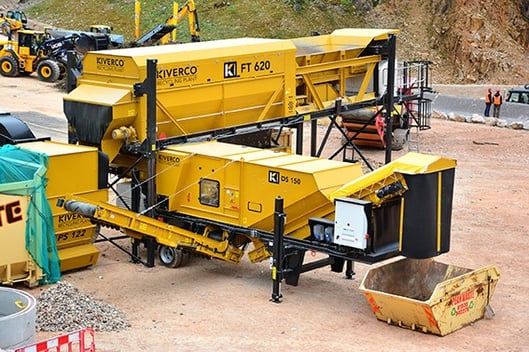 The JCB Hydradig Wastemaster is a ground-breaking digging, lifting, loading and tool-carrying machine, which delivers firsts in visibility, stability, mobility and serviceability to maximise productivity and safety in waste and recycling operations.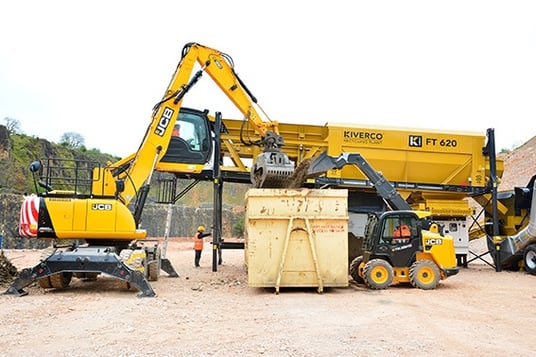 The initial Kiverco Compact range includes a Feeder Trommel, Picking Station and Density Separator. All components come with various options and configurations, offering the customer maximum flexibility to obtain a bespoke solution for their waste handling needs.