Kiverco have always been proud of their solid and robust recycling equipment. This renowned, long-lasting quality was evident during a recent recycling plant installation where the customer, Weir Waste, requested to incorporate their old Kiverco equipment with the new equipment being installed at their recycling plant at Oldbury.
Weir Waste, one of the UK's major waste recycling processors, recently commissioned Kiverco to design, build and install a new Construction & Demolition (C&D) recycling plant at their Oldbury site. Having experienced excellent service life from their original plant, they requested that the perfectly functioning 10-year-old Kiverco Pan Feeder and 830 Trommel, were to be incorporated into the new plant.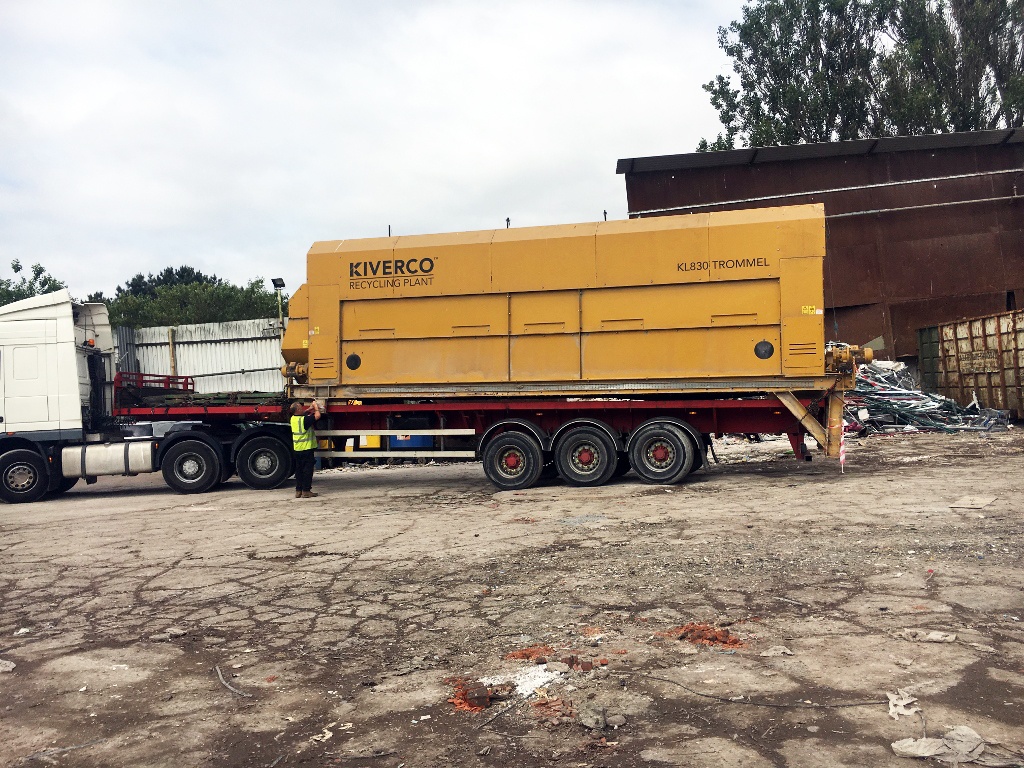 Like all Kiverco projects, a detailed project plan and installation programme were set in place, which enabled the new Weir Waste recycling plant to be erected, without the two key components. These were then removed from the existing plant, by Kiverco engineers, before being installed, on the same day, at the new location. It was vitally important that the original plant was operating until the last possible moment, which would minimise downtime and loss of production.
These two components were tested to ensure their compatibility and their capability to work with the new plant. Needless to say, they passed with flying colours!
When Weir Waste first located to the new site in Oldbury four years ago, we chose Kiverco to design, build and install a new semi-automated 25TPH Commercial and Industrial (C&I) Waste recycling facility. The plant has been instrumental to our growth and has contributed to the many contract wins we have enjoyed over the last 4 years. When it came for the need to install a new C & D line, there was only one choice.

- Jason Shaw Processing Manager at Weir Waste
John Lines, Sales and Marketing Director, Kiverco says
"We were delighted to be chosen by Weir Waste to handle this project for them. We have long talked about our robust and solid equipment, so we knew that the Trommel and Pan Feeder would give them many more years of service, so it made perfect commercial sense to use them again. As always, our installation team were extremely capable of dealing with the different challenges of this project and we are proud of the result we achieved."