Green Planet, based in Norwich, have recently taken ownership of a Kiverco recycling plant. Both companies engaged in an extensive consultation process to ensure that not only were their own commercial objectives met, but also that the plant met the requirements of others, such as neighbours and the local authority.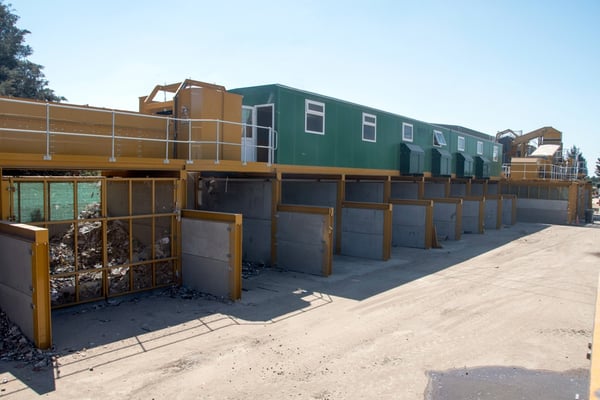 With the company growing rapidly, Green Planet soon required a static recycling plant to replace their current Kiverco mobile plant. They currently recycle a range of materials: plastics, cardboard, metals, construction and demolition waste. Recycling these materials in higher volumes and meeting higher environmental targets were some of Green Planet's own objectives. At the same time, they also had to ensure that requirements from neighbours and the local authority were also met. Through various consultations, Kiverco were able to advise on solutions to minimise noise and dust emissions such as fitting the conveyors with covers and installing the feeder and 830 Trommel inside the main building. The 7-bay picking station has been painted in a special colour to blend in more effectively with its surroundings. Extensive walkways also enable safe and rapid access to all key points on the plant.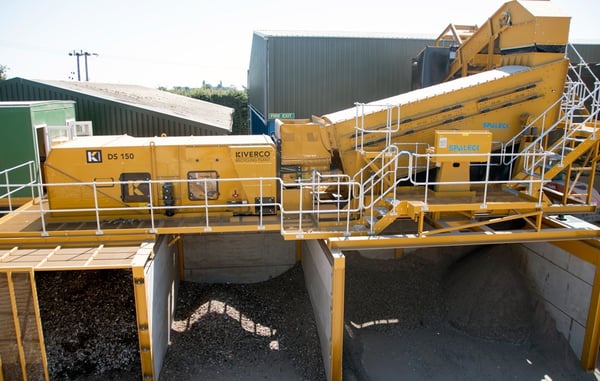 How the Process Works
From the feeder and trommel, the waste material is split into a 0 - 40mm fraction and an oversize fraction. The smaller fraction passes under a magnet, to remove any ferrous metal and then into a Spaleck Flip-Flow screen and a DS150 density separator. Working together, these two machines process this waste stream to produce a clean -10mm material, a 10mm - 40mm heavy fraction which can be used in the production of recycled aggregates (thereby helping to meet targets to divert material from landfill) and a light residual waste which becomes an element in an RDF type material. This part of the process is known as "fines clean up", and it was added to the system to meet the 10% LOI (Loss on Ignition test).
The oversize fraction passes into a bespoke picking cabin, where operatives manually segregate products such as wood, plastic, paper to be recycled. The remaining fraction then passes out of the picking cabin and under another ferrous metal magnet and through a blower, to remove any residual light material. The result of this process is the creation of a clean heavy material which can be further reprocessed if required, into a recycled construction material.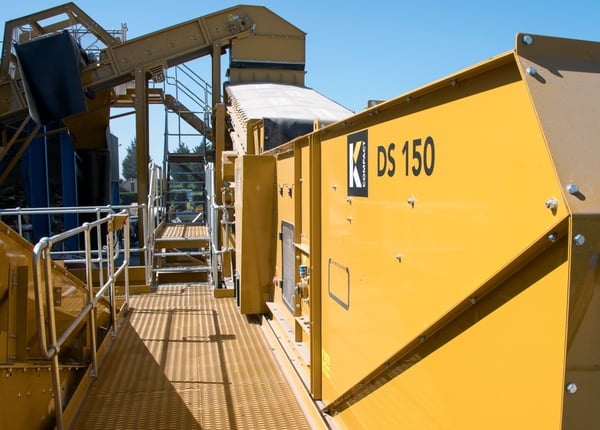 Green Planet's Commitment to Recycling
As well as the new Kiverco recycling plant, Green Planet has invested over £420k in newer vehicles with better MPG and lower emissions and by February 2019, they will have invested a further £1.3m in equipment and trucks.
Director, Keven Nixon says, "Our company has always promoted the virtues of responsible recycling as a means of achieving a whole host of objectives, from keeping space in landfills to helping the environment. Our recent investments demonstrate how seriously we take our responsibilities. Now with our new recycling system, we can now recycle waste materials in higher volumes than ever before and meet even higher environmental targets. We have been really impressed with Kiverco's consultation process and how they designed elements of our plant to accommodate some of our requests. The installation was completed within three weeks and we were more than delighted with the end result."