Here at Kiverco, we recently completed a multi-million pound installation of a new, state-of-the-art recycling facility at McQuillan Environmental in Dundrod, Co. Antrim, N. Ireland. One of the drivers for this new recycling plant was to dramatically improve the quality and "purity" of the waste products produced, which has become increasingly important since China's new restrictions on waste imports.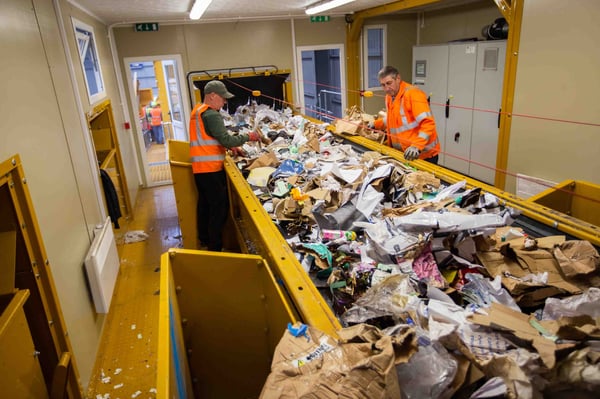 "Chinese National Sword"
The "Chinese National Sword", which came into effect in February 2018, has been introduced due to the poor quality of waste imports China was receiving which made them more difficult to recycle. China's own landfills are filling up quickly and they also drastically need to improve their air quality and reduce pollution from dirty or hazardous waste.
Along with the ban of 24 types of foreign waste, the country has set tougher standards for contamination levels in other types of waste it does accept, such as plastic, zorba and other metals. This means an increase from 90-95% purity to 99.5%.
Ronan McQuillan from McQuillan Environmental says, "Rather than look at the China ban as an obstacle, we took the decision last year to invest in new equipment and treat this as an opportunity. This new, intelligent recycling equipment from Kiverco allows us to separate the waste more efficiently, so we not only can ensure high purity levels of our waste, but we are now able to gain a real competitive advantage in the market place. There is already a trend towards the demand for cleaner, higher quality materials in the industry."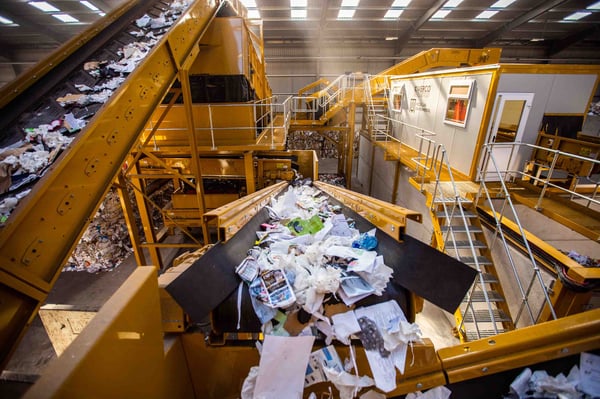 Using Equipment to Overcome This Ban
By using the latest in waste recycling equipment, manufactured by Kiverco, McQuillan Environmental have been able to ensure their dry mixed waste products have the lowest contamination and highest purity levels to be accepted in China.
A Bespoke Solution
Working closely with McQuillan Environmental, we designed a tailored solution - a recycling plant that would fit into their existing building and would meet all their requirements. As well as our own manufactured equipment, we also incorporated market leading technology from around the world which would ensure the efficiency of the new recycling plant.
Our Technical Sales Manager, Kenny Hull, says, "The recycling industry at home and abroad is changing dramatically. In the past year, we have had customers tell us how their products have been turned away at Chinese ports due to not meeting correct purity levels. As a supplier to this industry, we must ensure that we can help our customers by offering intelligent equipment that they can rely on to do the job effectively. We have a great team of people who, with their extensive knowledge, can advise customers, not only on the product but also changes within the industry. We have been building recycling plants for over 25 years and our product design has had to constantly evolve with changes in the marketplace. A lot of our sales come from around the world, so we were delighted to have this opportunity to help a local company gain advantage in this highly competitive market."