Having a small site doesn't necessarily mean you can't expand or find ways to make your waste recycling plant more efficient. Innovative solutions can be found to upgrade your existing processes without using up excess space in your yard or building, as storage space is often at a premium in most sites.
It can also help to take a closer look at how your current recycling plant equipment is functioning:
Are there areas where material is building up and not flowing consistently?
Could there be blockages where your throughput is being compromised?
It's quite easy to change individual components to increase capacity and therefore process more input material through the recycling system.
How Tom White Waste & Ground Waste Recycling Maximised Their Space
Some good examples of how companies have maximised their existing space is Tom White Waste and Ground Waste Recycling, both based in England. Both companies approached Kiverco with quite specific requirements for improving and increasing their waste plant efficiencies.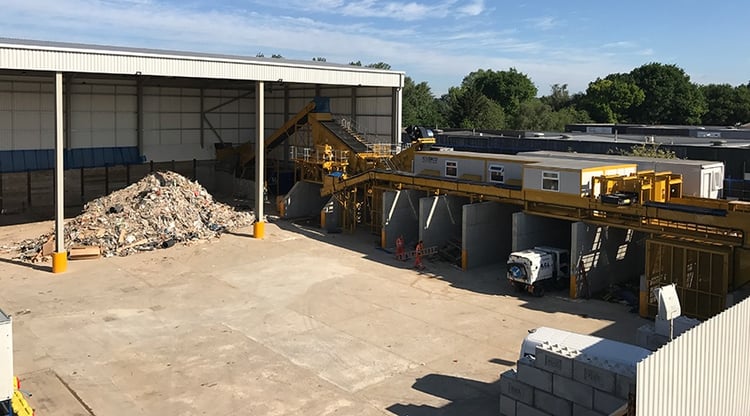 Ground Waste Recycling required a solid and robust plant, processing up to 35TPH of Construction & Demolition waste. With a small footprint both companies had to work closely together on several revisions of the plant layout to ensure it fitted into the yard. One of the solutions that Kiverco's design team came up with, to reduce the footprint, was to use a 3D combi screen instead of a separate trommel and flip flow screen.
"We have seen a great improvement in the recycling of materials which has reduced our landfill percentages and our carbon footprint. Installation was within 2 weeks as promised and everything went to plan."
Mirelle Quigley, Operations Director, Ground Waste Recycling Ltd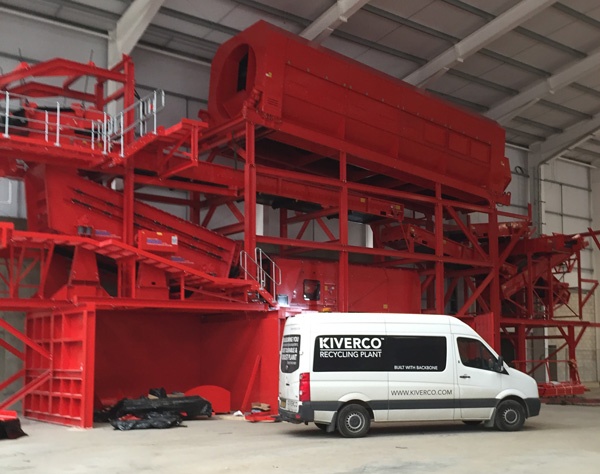 Tom White Waste needed to develop significant additional waste processing capacity, both to service their present markets and to take the business into new market segments such as the production of Refuse Derived Fuel (RDF). At the same time they needed to retain floor space for storage transfer and loading operations. Designed to process up to 100,000 tonnes of mixed waste per annum, Kiverco's design team exploited the height available within the building and installed the trommel at a height with the fines clean up system underneath. This helped to minimise the plant footprint.
Less than 140m2 of available space? Why Not Consider Compact / Mobile Recycling Plants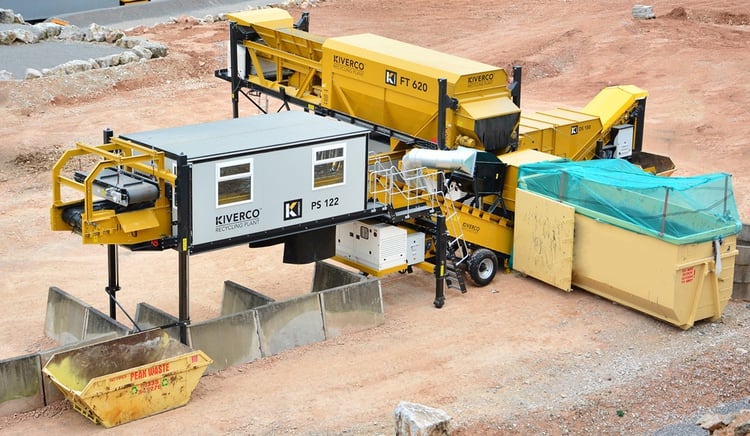 Another option you could consider is a compact or mobile recycling system. Kiverco have recently launched a new
Compact Recycling Plant which is ideally suited for smaller sites. The plant includes a trommel, picking station and
density separator but the entire plant, when assembled, only occupies less than 140m2. With the added advantage of
mobility, mobile recycling equipment like this is also of interest to mobile contractors or anyone working at a site on a temporary licence.
Read more about Kiverco Compact
How Can Kiverco Help?
Here at Kiverco, our wealth of experience, designing and installing recycling systems, allows us to come up with innovative solutions to help you upgrade your existing processes. Through our experience and professional relationships with world leading technology partners, such as Spaleck, Rentec, Steinert & Walair, we are experts in selecting the right piece of equipment to suit your plant. Our relationships with partners are not exclusive and we will always advise based on the equipment that can provide the most efficiency and better return on investment.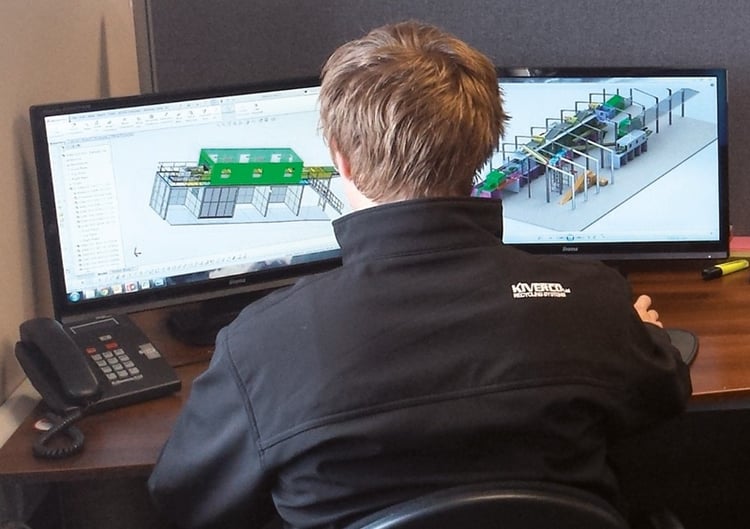 For more tips on how to get more from your waste recycling system, you can check out our new Ebook:
"8 WAYS TO GENERATE MORE REVENUE FROM YOUR WASTE RECYCLING PLANT"