Kivreco has bolstered its team with a number of key appointments to support business growth in the UK and increasing demand for its recycling solutions in Europe and around the world.
Combining more than a quarter of a century of engineering know-how with the world's best in class technology brands, Kiverco designs, manufactures and delivers lasting recycling solutions for any waste stream anywhere - with more than 300 installations in the UK alone.
In recent years, the company has grown significantly as a result of increased demand for its recycling solutions in the UK combined with considerable international expansion in Europe, the Middle East, North America and Australasia.
New staffers include Con Gallagher who has become the company's Global Head of Sales, André Matula, who has been appointed Key Account Manager/Business Development and Angela Madden who has taken up the newly created role of Head of Marketing & PR.
The company, renowned for its robust static recycling solutions, has also brought to market its modular plant range which is sold through its growing dealer network to meet demand.
This range of products can be operated as single units or when combined together provide an alternative to traditional ways of processing waste. It provides for easy set up within hours, restricted footprints and rapid relocation without the need for cranes with all the benefits of a high-performance static plant.
Kiverco's modular range can process municipal solid waste (MSW) as well as construction and demolition (C&D), commercial and industrial (C&I) or dry mixed recyclables (DMR) and includes material feed, screening, air, magnetic and manual sorting equipment.
Paul Carolan, General Manager, said that company success was down to its people: "Our greatest asset is our people. We are fortunate to have a family of people who are expert in their fields who work together to do the right thing for each other, our customers, partners and ultimately our business. With that in mind I welcome Con, André and Angela and look forward to working with them as we enter the next phase of the Kiverco story."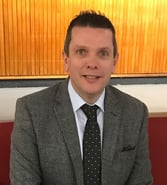 Con brings with him some 25 years-experience in the advanced manufacturing and waste recycling industry. He joins from Spectrum Employment Solutions where he was Managing Director - a recruitment company he founded servicing the engineering, manufacturing, production and construction sectors.
He also has a history of establishing International dealer networks in the sector and held a number of senior sales and marketing roles.
Con said: "Kiverco has the most respected name for flexible design and durable quality of build for recycling solutions. Kiverco designs it right so its solutions are flexible and deliver results today with the technology needed for tomorrow as waste streams change and purity legislation evolves. Kiverco solutions are built to optimise performance and ensure lifetime value of plants is maximised. Kiverco never compromises on quality."
He added: "Customers tell us that our solutions provide reliable, quality outputs resulting in predictable financial returns and business security. They also tell us that our people provide a level of service and support throughout all stages of the process that is unrivalled. I am delighted to be joining the company as Global Head of Sales at this very exciting time."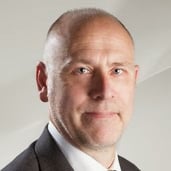 André brings with him more than 18 years of waste industry experience and joins Kiverco from Impact Air Systems where he was Business Development Manager. He was formerly Manager UK Operations at Bollegraaf Recycling Solutions and Manager Director UK at REDWAVE.
André has vast experience in various industries, working with both public and private companies, in sectors such as single and dual stream, municipal solid waste, dry mixed recycling, skip waste, aggregates, glass, compost, commercial and demolition, commercial and industrial, energy from waste, anaerobic digestion, biomass, plastic, refuse derived fuel, solid recovered fuel, fibre, de-inking and residue clean-up.
He is experienced in offering bespoke materials recovery facilities / sorting system designs and solutions for producing better recovered materials as well as landfill diversion projects and in helping customers turn problematic materials into profitable commodities.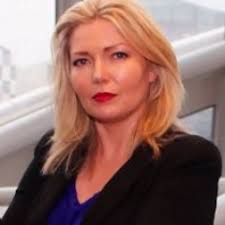 With more than 20 years' experience, award-winning PR practitioner Angela has represented companies and industries of national importance on a global scale. She was founder and partner of specialist trans-Atlantic firm Tempus PR which works with companies in Ireland, UK, Europe and in the US seeking to expand beyond home borders.
She has considerable experience in the area of sustainability having launched and managed the Department of an Taoiseach (Irish Prime Minister) Green IFSC initiative to position Ireland at the centre of the global green economy and having represented Covanta plc, one of the world's largest energy from waste companies, as well as a number of renewable energy technologies. Angela also advised Northern Ireland economic development agency Invest NI leading in its US PR efforts for close to three years.
With a background in journalism, she was formerly Financial Correspondent, New-York-based America Correspondent, Editor, Group Editor and CEO for a number of leading trade, local and national titles.